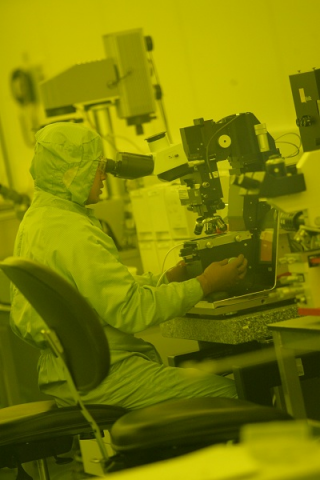 In Cambridge?
If you are a PhD student or post-doctorial researcher in Cambridge you can apply for access using this form. More information can be found on the Nanoscience Centre Intranet (only available from within the .cam domain).
Commercial interest?
If you are a commercial enterprise interested in using any of the equipment outlined in the Facilities section you should contact enquiries@nanoscience.cam.ac.uk.
Please note: There are charges involved with the usage of the Cleanrooms and certain pieces equipment. These cover consumables and maintenance costs and are significantly lower than other University departments or commercial solutions. For a breakdown of charges please follow the links: intranet.nanoscience.cam.ac.uk for Cambridge or enquiries@nanoscience.cam.ac.uk for commercial.